Gamble Place
Visit Historic Gamble Place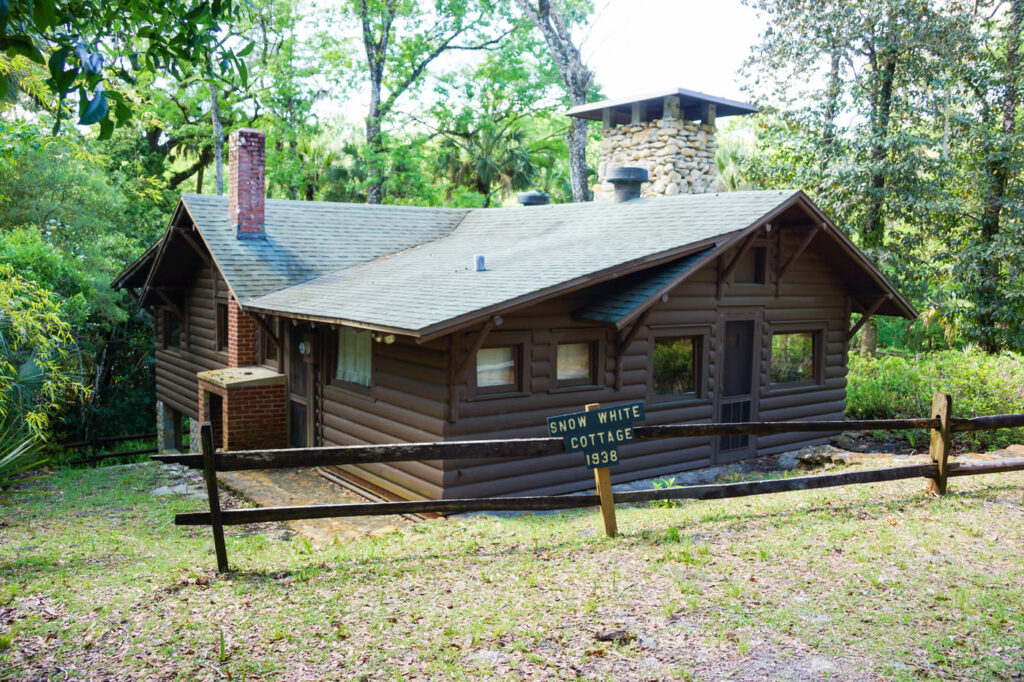 James N. Gamble, of the Procter and Gamble Company and a long time winter resident of Daytona Beach, bought this land on Spruce Creek for use as a rural retreat. Gamble Place is adjacent to Cracker Creek, and is surrounded by an associated 175-acre nature preserve.
Guests to Gamble Place can step back in time to experience the same pristine environment that James N. Gamble found so inviting during his first visit to the area in the late 1800's. Included in the National Register of Historic Places, Gamble Place features a historic home, cottage, and Citrus Packing House. The "Florida cracker-style" house, named "Egwanulti" (a Native American word meaning "by the water"), was built in 1907, and used as a winter retreat. The once privately-owned Citrus Packing House is the only one currently in existence in its original location in Florida. This vanishing piece of history is significant to Florida and our visitors.
In addition to the buildings, visitors can observe wildlife, ancient cypress trees and beautiful azalea blossoms.
Beginning 4 July 2014, educational tours of the grounds and buildings built by Gamble and his family are now offered by Cracker Creek in partnership with property owner, the Daytona Museum of Arts and Sciences.
Guided Gamble Building Tour
Available for groups of 10 or more
Reservations required
Adults:  $8
Seniors:  $6
Children:  $4
Combo Gamble / Pontoon Guided Tour
Available for groups of 10 or more
Reservations required
Adults and Seniors: $18
Children: $15