Cracker Creek History
Several historic buildings on site have been renovated over the past decades, while still preserving their original character and appearance. Cracker Creek is located on the original 20 acre homestead of Roland "Rollie" F. Johnson, caretaker for the James Gamble Estate. Gamble was a founder of the Proctor & Gamble company and is the"getaway" estate next to the Cracker Creek properties described below.
The cabin Rollie lived in along with the cottage home he built in 1933 for his wife, Lela E. Miller, and nurse of James Gamble, are located on the Cracker Creek property. What now serves as the Cracker Creek Office was once the small two-room cabin. According to family history, Rollie lived in this small cabin while he was building the adjacent two-bedroom cottage in 1934.
The cabin was probably constructed during the same period by utilizing similar building materials and style of construction. The original building would have looked much like the picture taken in 1955 (below left). After change of property ownership in 1968, the owners added a small porch along with electricity and indoor plumbing. The center photo shows how it looked prior to renovation in 1997, and following the renovation in 1998 (right).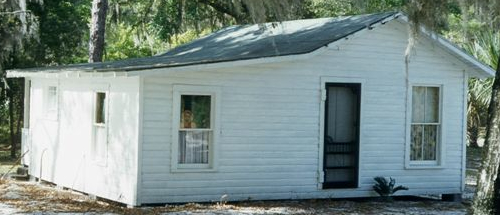 Now a private residence, the Cracker Creek Cottage (pictured below) shows the original door and entrance on the north side of the house and the front porch on the east facing side in the top left photo, taken in 1955. The center photo was taken at the southeast corner of the cottage just prior to renovation in 1998. The photo to the right shows the front of the cottage after improvements.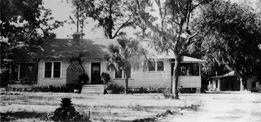 Remodeling and Restoration
While honoring the past by restoring the historic buildings, the Williams have also invested in improvements to provide comfort and pleasure for our guests and visitors.
A pole barn pavilion (below) was added in 2008 to create a covered space for groups to gather and to accommodate diners enjoying the good food provided by our catering partners. The pavilion has table seating for 80 guests and a stage for presentations, musical performances, and ceremonies.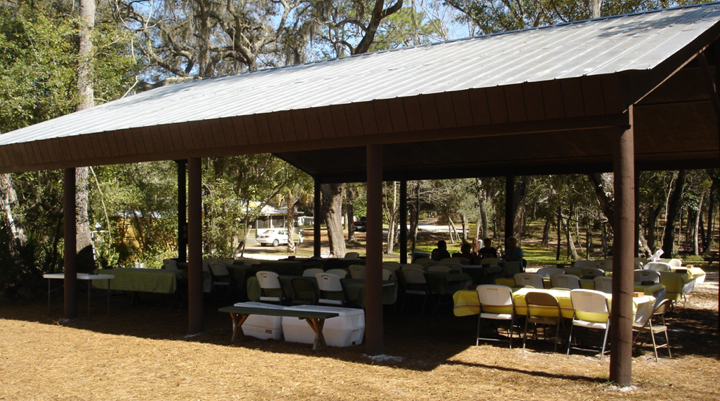 The Cracker Creek Bathhouse (below) was built in 2009. Conveniently located and handicap accessible, the bathhouse provides the comforts of home for both day and overnight guests.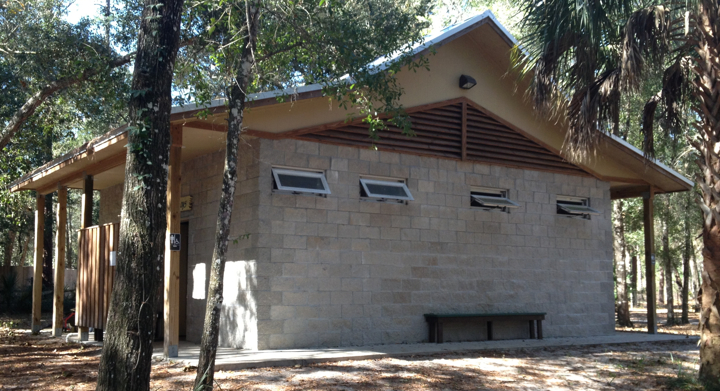 Paramount to the business planning process was the requirement that the property be accessible to all, including those with limited mobility. The Cracker Creek launch, tour boats, and Bathhouse are handicap accessible and we provide golf carts and transport trams (below left and right) as a complimentary service for visitors.